November 2020
Why maintaining your brand integrity is important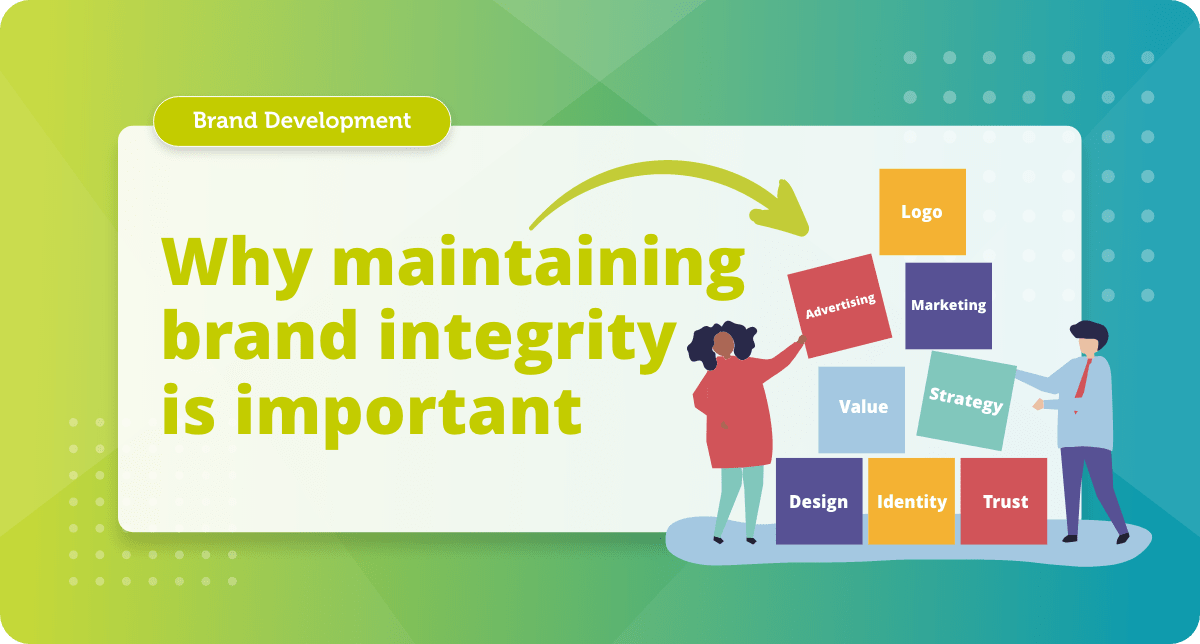 ---
Brand integrity directly impacts how the value of the products and services you offer are perceived by your customers. You might have great prices, responsive communication, and exceptional delivery, but building brand integrity requires consistency in every interaction with your client.
What is brand integrity?
Brand integrity is a cohesive brand identity. It is when every touchpoint your customer has with your brand creates a solid picture of who you are and what you stand for. Brand integrity is about being consistent in every interaction with your client both online and offline, in person and from afar.  
How do you develop a brand with integrity?
You must become consistent and focused. You must decide on what your brand identity will be and implement this across all elements of your business. For example, during a rebrand of WWWART we surveyed our current clients. The results highlighted that we were known for our professionalism, reliability, and responsiveness. Applying these core elements to our vision, values and beliefs allowed us to build a brand identity that demonstrates to potential clients that we are professional, reliable, and responsive. Developing unique, consistent marketing material and communication strategies demonstrates brand honesty and builds a brand that customers can trust.
---
Here are five ongoing objectives you need to focus on to increase and maintain your brand integrity.
1. Implement brand guidelines

Creating clear brand guidelines ensures you, your team and contributing partners can represent your brand in a consistent way. These guidelines are key to building a brand customer's can instantly recognise. They ensure you keep your brand identity consistent, recognisable, and engaging. They can include guidelines for logo use, colours, typography, imagery, and tone of voice.
2. Be the same online as you are in person
When your online presence does not match how your customers experience your brand in person, there is a disconnect and it will decrease your brand's integrity. The experience encountered by your customers online and in person should feel like they are interacting with the same business. Your website, social media profiles, communications and in-store/office interactions should all be consistent in messaging, look and feel.
3. Educate employees and partners about your brand expectations
Each team member whether working in-house or as a contractor should recognise how their role fits within your brand's identity and therefore impacts on your reputation. Your team needs to support, advocate for, and contribute to your brand's values and goals. Those working for you need to understand how they are expected to represent your brand in their role.
4. Keep your promises and own your mistakes
It is important to always follow through on promises you make to your customers, but it is crucial to apologise when you don't get it right. When a decision, oversight, or error affects your clients being transparent and vulnerable with them can help restore the brand integrity that may have been lost. Generally, stronger relationships with your company are built when customers see that you are willing to take responsibility for your actions.
5. Monitor your brand and actively participate
Pay attention to how customers are interacting with your brand. Whenever there is a conversation about your brand try to find relevant ways to communicate. You should be actively representing your brand by responding to customer reviews and monitoring what customers are saying in other places. Make sure every piece of marketing created in-house, on someone else's website or in someone else's booklet looks and feels the same regardless of who has designed the elements.
Key Takeaways
Maintaining brand integrity is a long-term strategy. Keeping design elements consistent, educating your team, keeping your promises, and sticking to your company's values will build a long-lasting brand that customers and employees are proud to support.
Maintaining a strong consistent brand will enable you to assert your position as a trusted brand, strengthen your connection to your audience, attract new clients and grow your brand authenticity.
If you feel your brand integrity has become lost, or perhaps has never existed,
contact us
to help develop a brand that enables your business to stand out from the crowd. Our branding experts know how to create and maintain brand integrity and will support you to get it right.
Get Your Free Resources
Six articles a year focused on improving your small business. Learn about business development, resilience, brand identity and more...