Online Marketing & Assets
Professional Setup & Implementation
To enhance your business success online you may consider other online marketing assets that can direct visitors to your website. Sites link Facebook, Instagram, Twitter and Google My Business are all online assets that can strengthen your online profile. 
We can assist with setting up professional social media sites, email newsletters, email signatures and gaining ownership of your Google My Business profile, an extremely important online asset for all businesses.
---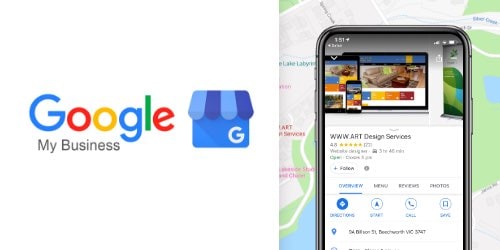 Social Media Setup & Implementation
Social media tools like Facebook, Instagram, Twitter and Google My Business can improve your online success.
Social media has become a platform that is easily accessible to any business with internet access, opening doors to increase brand awareness and conversations with customers. Social media is a relatively inexpensive platform for businesses to implement marketing campaigns and receive direct feedback from their customers.
Social media websites have become important for a total web solution. WWW.ART Design Services can help with the setup of business social media profiles in platforms such as Facebook, Instagram, Twitter, Google My Business and You Tube. We can then integrate these profiles into your professional business website.
ENQUIRE NOW