June 2020
Will Rebranding or Refreshing My Brand Add Value & Strengthen My Business?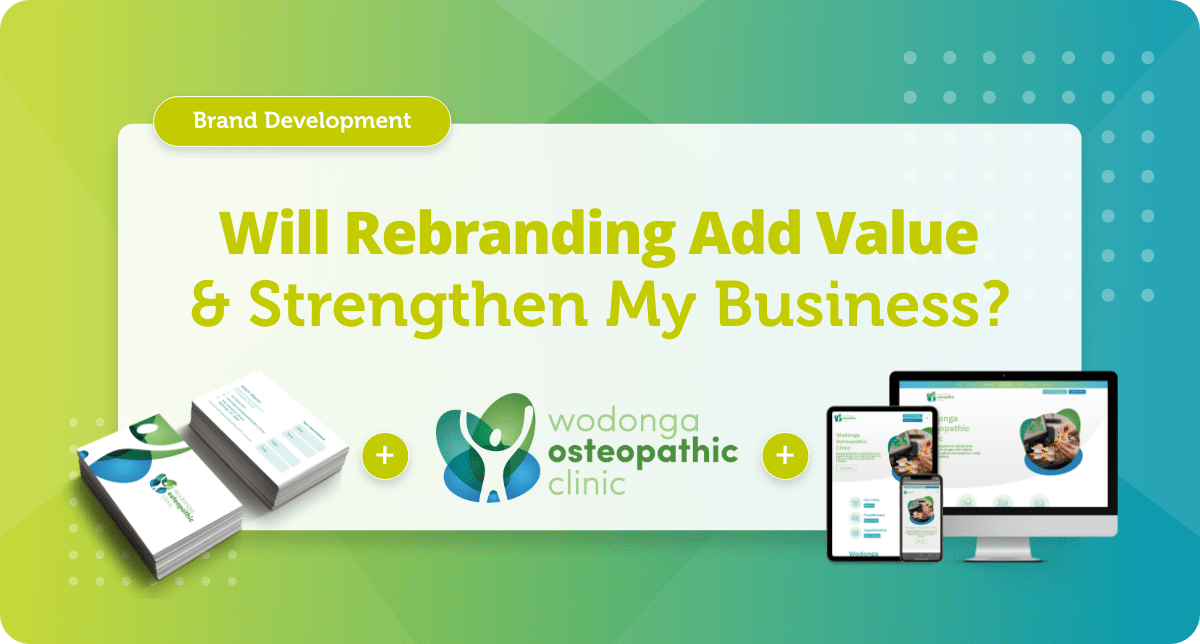 ---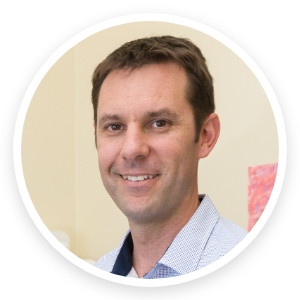 "The money and time invested in our rebrand will be invaluable in the changing consumer environment. The education of digital users has increased significantly in the past months. Grandma has learnt how to Zoom, she and a lot of her generation have overcome their fear of booking and buying online. Having a well branded online presence, not just the website but all online assets including social media profiles will be imperative to our success and survival as a business."
Adam Mason
Wodonga Osteopathic Clinic
---
The pandemic is having a significant impact on our businesses and will for the foreseeable future. The question now is how we spend our time and where do we allocate our resources? What can we implement that will strengthen our business now and into the future?
Rebranding or refreshing your brand is a serious decision. When done well and with the right intent, it can be extremely rewarding and add immense value to your business. Rebranding is not without risk. Therefore, the following tips will help identify if you should be investing time and resources into your brand. At a minimum it will help you decide on the approach you should consider.
What is a brand?
Simply put by Wikipedia, "a brand is a name, term, design, symbol or any other feature that identifies one seller's good or service as distinct from those of other sellers." It is a perceived idea or impression that is made in the mind of consumers. When done well it aligns with your business goals and values to create a message. A strong visual brand allows you to narrow your marketing, focus on your tribe and leave a lasting impression.
---
When Should You Rebrand?
Your brand no longer supports your business
If your business has evolved, acquired new products or undergone considerable change, most likely your brand will no longer support your new direction. Rebranding will enhance your business and send a message that good things are on the horizon.
You have become the new business owner
As a new business owner, you will likely have new ideas, values and goals that you would like to achieve. You will also want to put your own mark on that business. Refreshing or modernising the old brand could be a good option and reduce the risk of alienating existing loyal customers.
Your brand is tired
As time goes by our brands become tired and no longer leave an impression on the market we wish to serve. Developing a new brand provides the opportunity to build a brand that you connect with, one that you are proud of and one that supports what your staff and customers value.
Your brand is confused
As your brand interacts with different designers, specialists, staff members and even yourself, it can lose consistency and become confused. Developing a brand professionally which is anchored to your Brand Style Guide will reduce this risk. Brand consistency will enhance your marketing, save you money and buy back precious time.
To detach from a negative perception
If this is one caused through your own doing it is best to get professional advice on reputation management from a good PR person. If it is one that is out of your control, rebranding with honesty will make a big difference to your success.
---
What Are The Approaches to Consider?
Retaining the logo, developing a brand

One of the main reasons we have a branding discussion with clients is due to the lack of consistency across their marketing assets and the inability to supply appropriate files for producing marketing materials. By adding visual elements (or brand elements as we call them) your marketing becomes more engaging and recognisable. It is the foundation of your business brand identity.
---
Refreshing the logo, adding brand elements

When we refresh a brand, we retain some of the visual elements of the previous brand so that the connection to the business remains. This is a good option when you are still serving the same target market, but the brand is feeling tired or you are a new business owner. You will still see a visible connection between the new brand and the old whether that be in colour, typography or design.
---
Developing a logo, building a brand

If your brand no longer captures your vision or serves your business, it is time to start over. This is a great opportunity to develop a brand that fits with your business direction and what your customers love about you and what you offer. Use the opportunity to embrace change and challenge what already exists.
As we have highlighted, businesses evolve. During the past few weeks, several clients have mentioned how they are reconsidering their business offering, value and their own passion for what they do. Investing time in your brand can be the difference between success and failure. Revisiting your brand, business purpose and the value you bring to your customers could be what you need to reinvigorate your passion for what you do.
---
Read Our Case Studies
Here are two case studies from businesses that we have supported through brand redevelopment and some of the benefits they have found from the experience.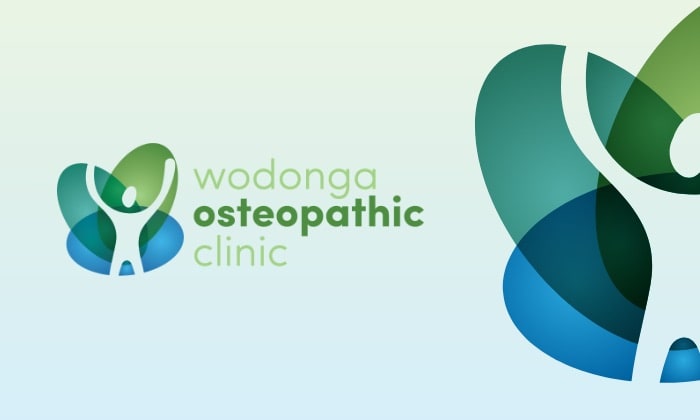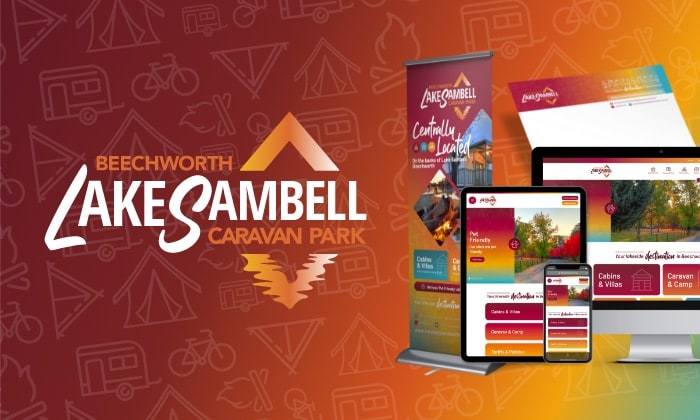 Get Your Free Resources
Six articles a year focused on improving your small business. Learn about business development, resilience, brand identity and more...