August 2020
Are You Using a Professional Email Address?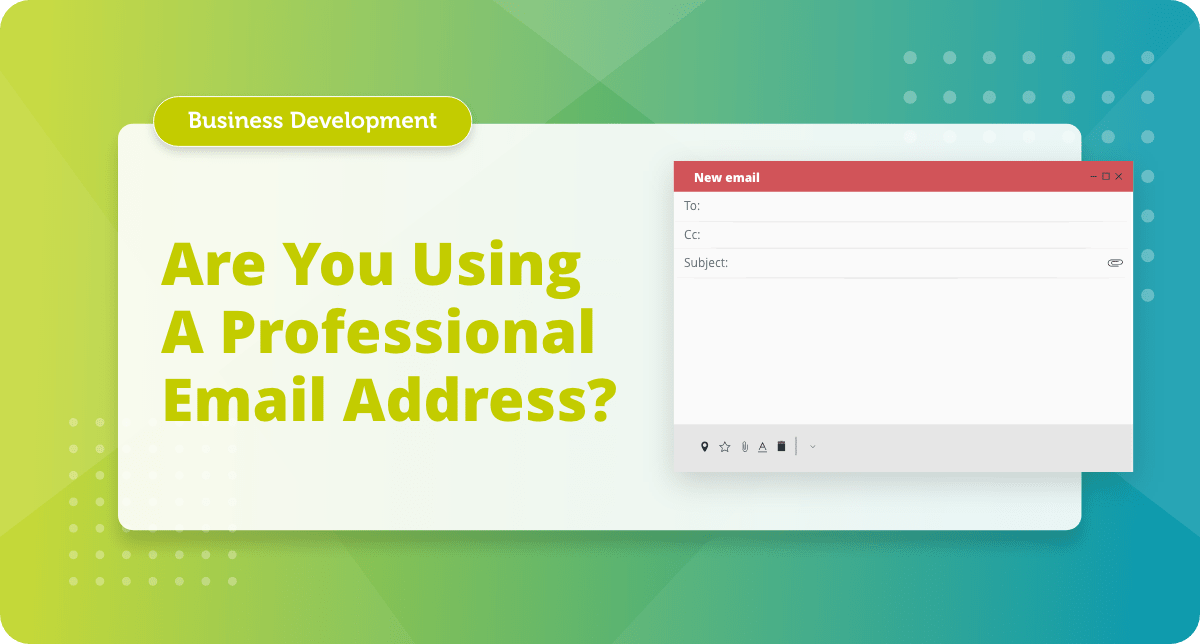 ---
Life without email sounds like a dream, though these days it is almost impossible to do business without one. There are plenty of free options out there and it might be tempting to save a few dollars but when you are running a business it is important to have a professional email address. Here are four reasons why!
Establishing a professional image
When communicating with existing and potential customers using an email address like fiona@creativearts.com.au looks far more professional and credible than flarkings@hotmail.com. Creating an email address that uses your businesses domain name enhances trust when communicating online. It implies your business is well established and successful, making your customers feel comfortable when choosing to work with your business, stay in your accommodation or buy products from you.
Clear link to your website
An email address that uses your domain name will clearly link your website and email address together; for example the email address fiona@creativearts.com.au is clearly linked to www.creativearts.com.au. By using a professional email address potential and current customers can intuitively discover your website making it easy for them to look up your business and your website for more information. This also makes your domain email address a great marketing asset.
Avoid being blacklisted or marked as spam
Having a professional email address linked to your domain name will considerably reduce your risk of your email being viewed as suspicious and or even being blacklisted. For example, there are several spam filters that automatically disable emails from providers like Hotmail and Yahoo, as some of our clients have discovered. A professional email address will reduce the risk of your business emails bouncing or not being delivered.
Increase your productivity
Professional email addresses powered by solutions like Microsoft Office 365 give you the freedom to work from anywhere. They also come bundled with a range of productivity tools such as shared calendars for collaborating with team members, video conferencing software, online file storage and the ability to share and work on documents at the same time.
---
Using a free email address for your business might seem easy and cost effective but it will be impacting your business in other ways. Free email addresses reduce customer confidence, undermine business credibility, and can even decrease productivity.
At WWWART Design Services we implement professional email solutions through Microsoft Office 365 for as little as $7.60 a month, visit Email Hosting or contact us on 0419 527 705 for more information on how this software can improve your business operations.
Get Your Free Resources
Six articles a year focused on improving your small business. Learn about business development, resilience, brand identity and more...