July 2021
Travel for the small business owner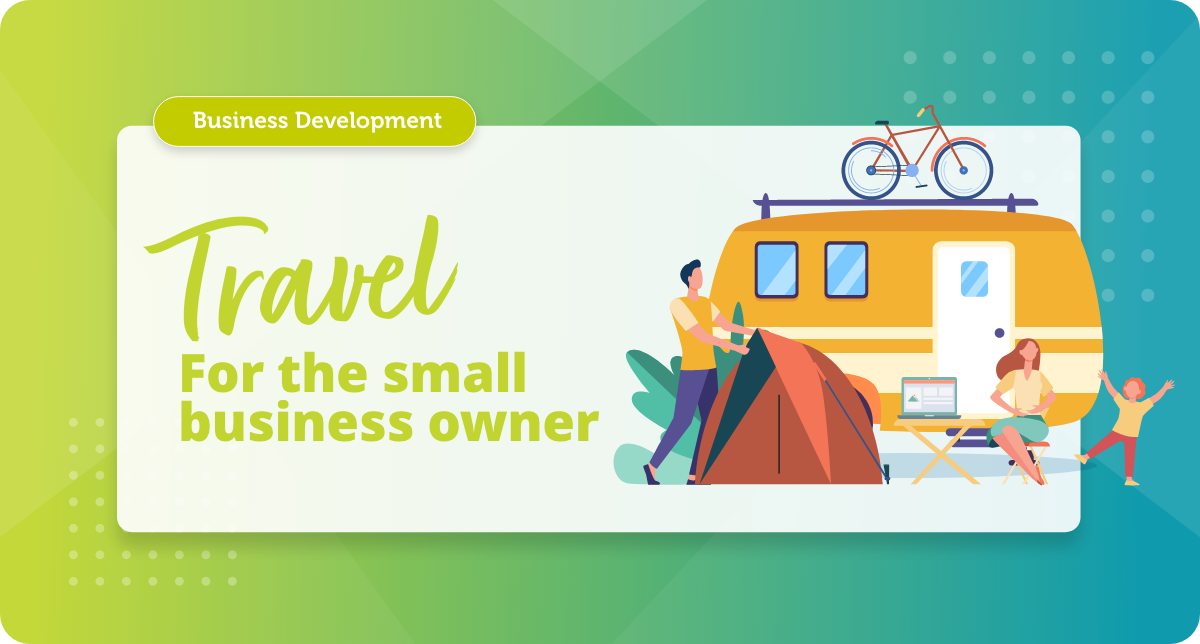 ---
As we all know operating a small business comes with many challenges and one of those is being able to take extended leave. With the purchase of an off-grid caravan several years ago and COVID-19 forcing us into the world of working remotely, has come many conversations in our house of taking an extended trip.
But how does a small business owner successfully manage a business as well as family and customer expectations while playing tourist? More to the point, how does a small business owner who wants to continue to serve their clients as they have become accustomed manage their own expectations?
Extended travel and holidays are two very different things, especially for small business owners like us. Yes, we can implement systems and process to be able to walk away for a couple of weeks to take a holiday, but it takes planning and discipline to take extended leave while maintaining brand integrity and upholding our brand attributes.
WWWART Design Services Brand Attributes:
Reliable + Responsive + Effective = Trust

Using my recent annual leave as an experiment for what to expect, I found managing my own expectations was the challenge. Here are three things I learnt…
1. Stop working at the same speed
Well, the first week didn't go so well… with everyone settling into holiday mode I was still at the desk, feeling the urge to answer every email and complete every task. Knowing it was going to be a working holiday, I hadn't prepared for the time away from the office as I would normally. Most significantly, I hadn't communicated the change of circumstance with our clients. This lack of communication placed an unreasonable and unrealistic expectation on myself to feel that I needed to be operating as normal.
We often put pressure on ourselves to always be available, holding ourselves to a standard we can't sustain. I had to admit to myself that this wasn't working and the pressure of trying to accommodate everyone was becoming too much. So, I stopped working at the same speed and found a sustainable and enjoyable rhythm.
2. Boundaries, finding rhythm and routine
Setting myself some boundaries and finding a practical rhythm gave me permission to relax and enjoy the exploration days. Allocating a set time to respond to phone messages meant that I didn't have to answer every phone call. Setting up a Monday morning progress meeting with my team made sure we were on track with all the projects we were working on. I scheduled two half days to work on existing projects and follow up new work.
Setting a rhythm and routine created clarity and set aside focused time, allowing me to serve our clients to the standard they have come to expect. Setting boundaries for myself and engaging in open communication with each client managed all our expectations.
3. Embracing technology
We really do live in the lucky country, as much as mobile reception can be a challenge while travelling between destination mostly when we stopped internet access was available. However, to ensure we could communicate more reliably with our clients, before this trip we installed a Cel-Fi Go mobile signal booster. This amplifies our mobile phone signal to improve voice and internet connectivity where reception isn't the best.
As most of you know WWWART is a reseller for Microsoft and we are extremely reliant on our Office 365 subscription. Embracing these tools has made us confident in the operation of our business when out of our day-to-day office.
The Microsoft tools we use that enhanced our efficiency and responsiveness as a remote working team are:
Email Exchange to communicate
Teams for video conferencing
Planner to manage projects
To do to keep track of tasks
Bookings to schedule meetings
OneDrive to share files
My 'Microsoflt Surface Pro' didn't miss a beat, but I will be adding a second monitor to the caravan storage before our next trip. Having worked with two monitors for several years I find it frustrating to be limited to one.
---
If you are interested in learning more about Brand Attributes, Microsoft Tools or have any suggestions that could improve an extended working travel experience, send me an email, it would be great to hear your thoughts.
Get Your Free Resources
Six articles a year focused on improving your small business. Learn about business development, resilience, brand identity and more...